Finished the interior design with my dad!
Saying bye to our nervous parents
Thank you to The North Face for sponsoring us with a bunch of gear!
Waiting for the ferry from Ancona, Italy to Greece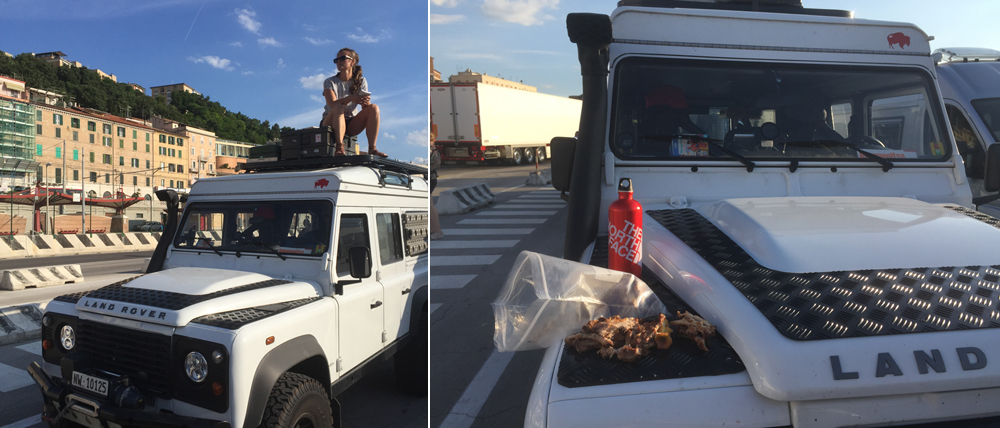 Left over ribs from last nights barbecue
Breakfast in Asia after a night in Istanbul
This awesome guy found our facebook page on a forum and invited us to camp in his front yard. He spent the day fixing up our trucks for us.
Woke up here to pee outside the truck to find a hot air balloon above me filled with Japanese tourists taking pictures
Beijing to Rome in 28 days. This group of Chinese were crazy.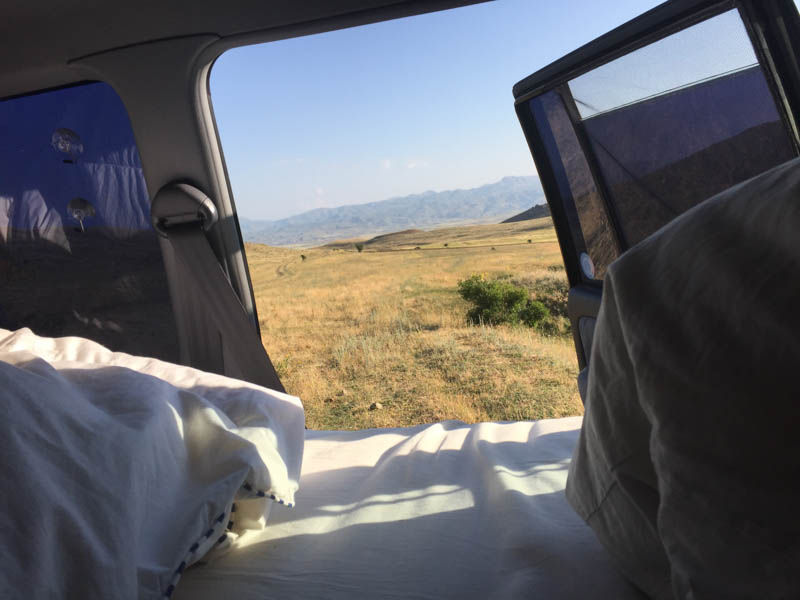 Georgia! This country had the most welcoming and friendly people

Tried to buy water at a market and the owner made us sit down and learn how to make/eat Georgian dumplings
Melody showing us her ideal car interior... one big coffee machine.
Azerbaijan: Bribes and angry police
On the ferry from Baku to Aktau Kazakhstan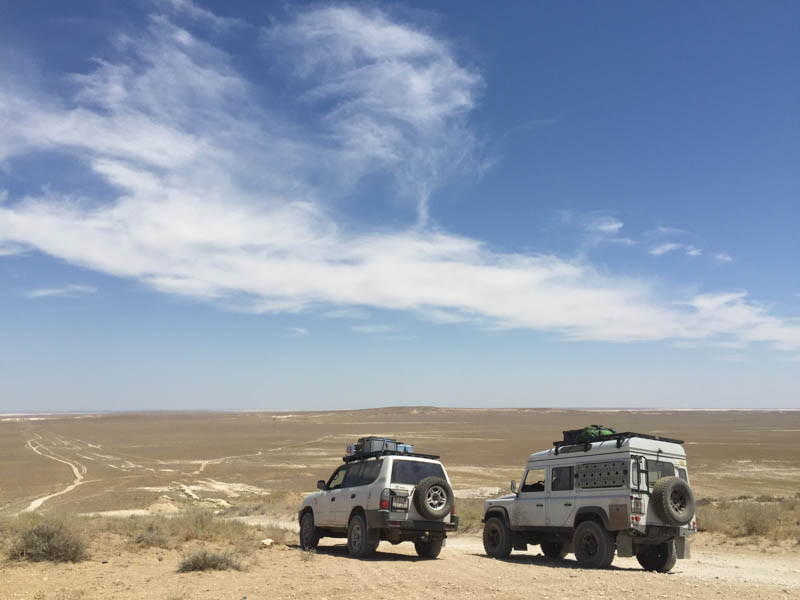 Finally some mountains in Kygyzstan after 2500 km's of desert in Kazakhstan
Second night in Kygyzstan - Goat fat and potatoes
The Land Cruiser hits 270,000km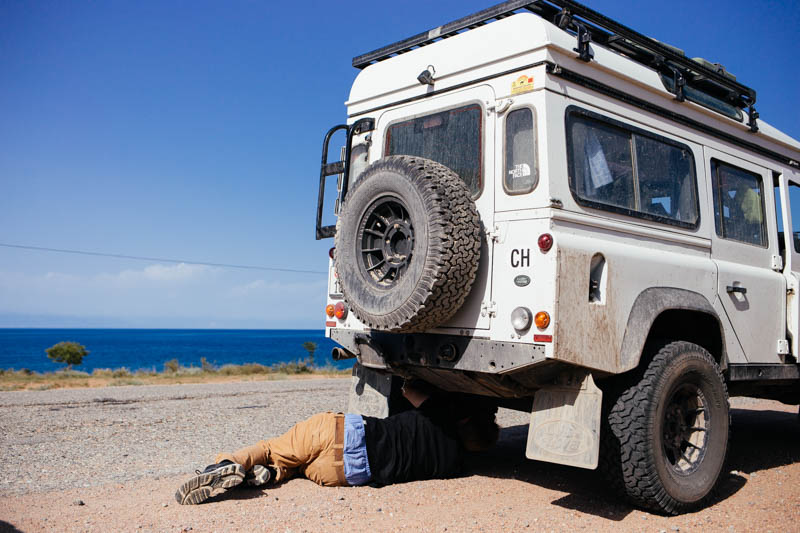 Melody's last night. She flew back to work from Bishkek, Kyrgyzstan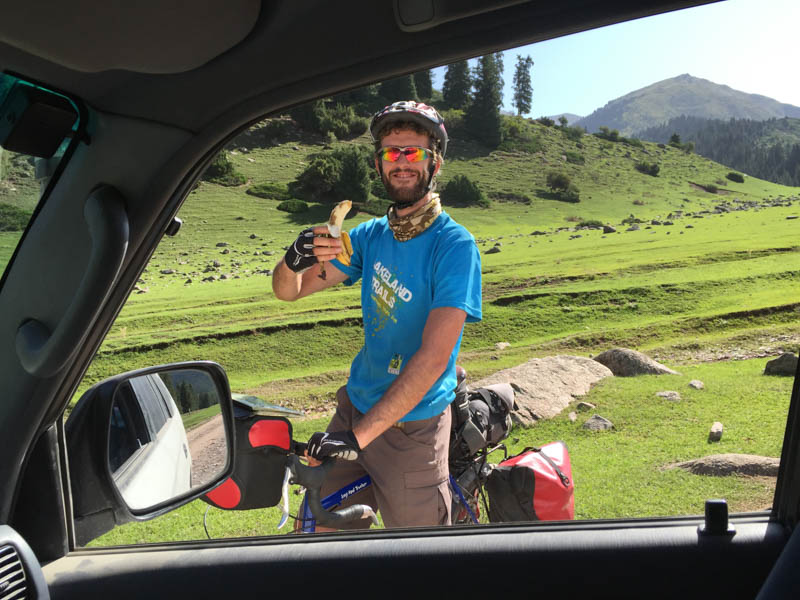 Bumped into Mike again on the side of the road. He had been living off Snickers bars for a few days so we gave him some fruit.
Entering Kazakhstan again after three weeks in Kyrgyzstan
Camping in the Land Rover dealer parking lot in Almaty
Waiting for our Russian visa to start
I used the last of my Kazakh credit here to call Melody's dad to ask for her hand in marriage
One night in Barnaul Russia - 1500km in two days to get to Mongolia
Anita-Maria disappointed that she bought yoghurt instead of milk. Welcome to Russia!
Russian highway to Mongolia
The father of this baby had a broken bike so we towed him home. He put his baby in our car and said "lets go get some vodka".
Gang of Australian bikers touring Asia
The only person I know in Mongolia happened to bump into us at a river crossing
First puncture... My brother talked me through how to fix it over skype